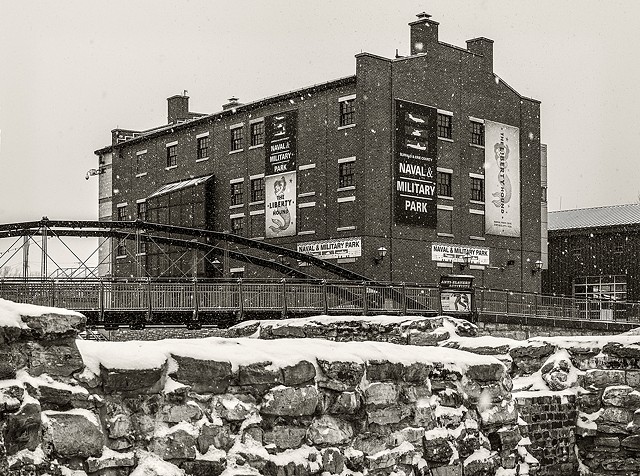 Canalside Bridge, Ruins, and Liberty Hound Restaurant
Black & white photograph
Maximum print: 21.5 x 16
2017
Prices:
21.5 x 16
Print…………….……$50
Matted in 28 x 22......$70
Matted & framed…..$100
9.4 x 7
Print…………….....…$25
Matted in 14 x 11…...$35
Matted & framed...….$50
A closeup of the Liberty Hound restaurant building, with the ruins of foundations of buildings that once lined the Commercial Slip in the foreground. The bridge, with its twin arches, is known as a Whipple truss bridge after its designer, Squire Whipple. A snow flurry blew in from Lake Erie just before the photograph was taken, adding to the wintry scene.