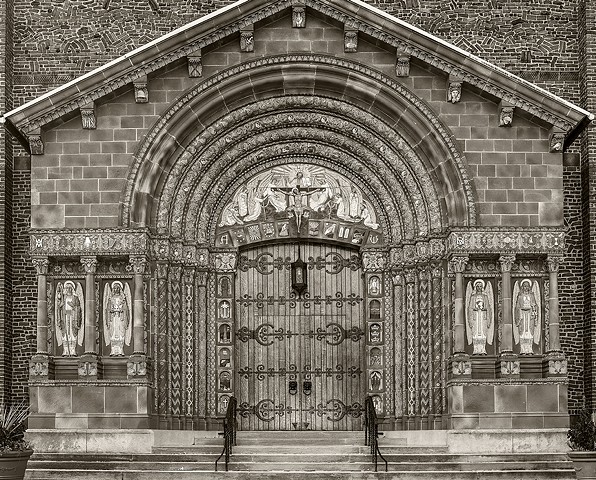 Blessed Trinity Roman Catholic Church Front Door
Black & white photograph
Maximum print: 19.2 x 16
2014
Prices:
19.2 x 16
Print…………....……$50
Matted in 22 x 28..…$70
Matted & framed….$100
8.4 x 7
Print….....………….…$25
Matted in 11 x 14 ……$35
Matted & framed...…..$50
The front doorway of Blessed Trinity is itself a work of art, patterned on the entrance to the 12th century church of St. Trophime in Arles, France. The artwork includes the Ten Commandments and the zodiac, as well as the crucifixion and many other subjects. Also see the previous photograph of the entire church for a striking example of Lombardy Romanesque architecture.